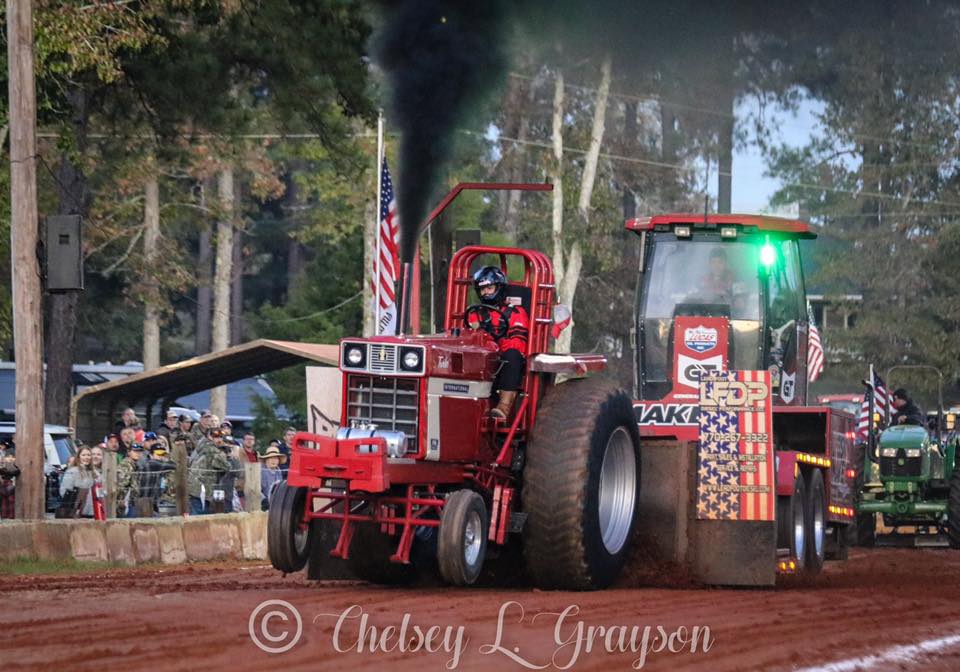 Track address is 4230 Liberty Church Road, White Plains, GA.
Gates Open at 1pm, pull doesn't start til 3pm
-Admission is $10 per person(Pullers pay admission also), Children 6 and under are free.
-Coolers are welcome.
-Absolutely no Glass Containers, we will be checking coolers!!!! Also NO Grills!!!
– We have bleacher seating with first come first served seating, lawn chairs are welcomed.
-Concession Stand with Hamburgers, Hotdog, French fries, and snacks available.
-The Regular Season Pulls start at 3pm with Antique tractors. Drivers meeting at 2:45pm for Antique tractors.
-Then we will have the kids pedal tractor race after the Antique tractors around 6pm.
tech for 2nd Half starts at 5:30pm.
-The second half starts around 7pm with Gas and Diesel Trucks, Modern ,Hot and Pro Farm Tractors
We pull until we finish.