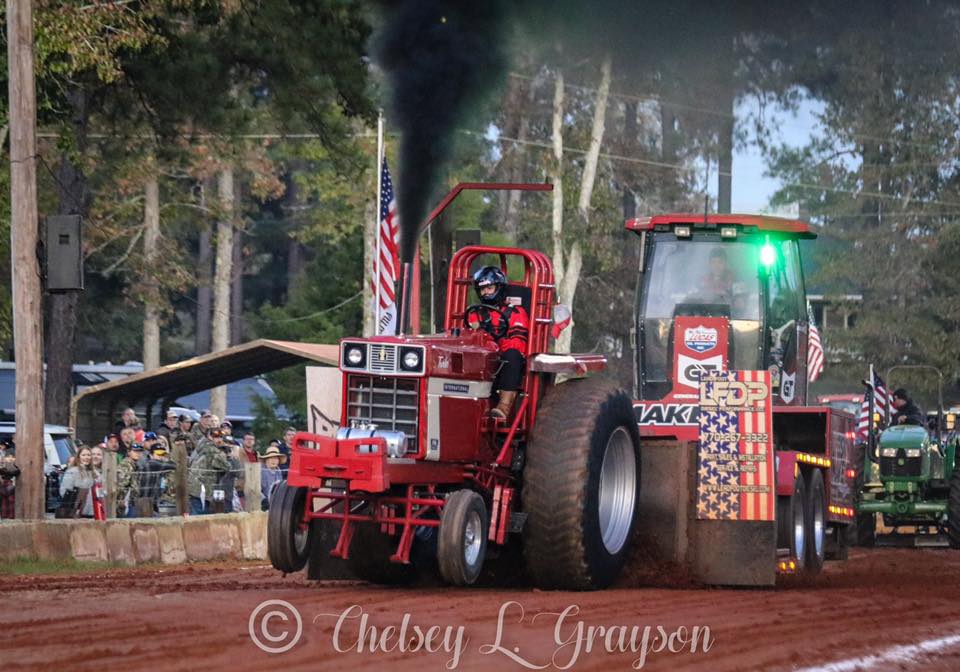 -Gates Open at 12pm, pull starts at 2pm.
-Admission is $10 per person (pullers pay admission also), children 6 and under are free.
-Coolers are welcome.
-Absolutely no glass containers and no grills.
-Bleacher seating with first come first served seating. You can bring your own lawn chairs.
-Concession stand with hamburgers, hotdogs, fries, and snacks available.
-The Regular Season Pulls start at 2pm with Antique tractors, followed by the kids pedal tractor race after the Antique tractors around 6pm.
-The second half starts around 7pm with Gas and Diesel Trucks, V-8 Tractors, Modern and Hot Farm tractors.
4230 Liberty Church Road, White Plains, GA.
www.libertytruckandtractorpull.com